Bucharest, a couple of days ago. After a night of heavy snow, the city practically shut down. Being forced to stay inside and watch movies all day is not a bad start to the year. Especially if one of those movies is Say Anything. And yes, I've come to agree with this Washington Post story that has made me aware of this early John Cusack film: Lloyd Dobbler is the man.
But back to the snow:

An image from behind the apartment building.

Shot from the balcony. Pretty white out there.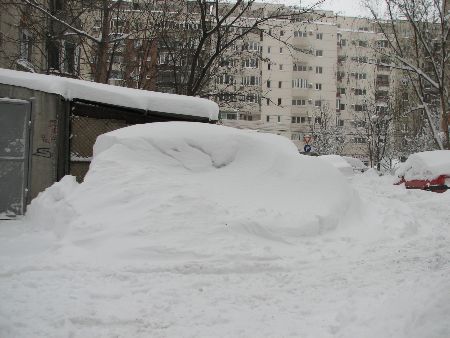 Out front, people are trying to dig out their cars.

Good luck with that.
PS: Happy New Year!
PS2: For a few years now I've paid attention to the first track that I hear in a new year. This year, courtesy of a TV jingle, it was Nicole's Whatever U Like. Oh boy.