Reporting this month's cover story on the actress Maria Dinulescu was a lot of fun. Maria is a spunky 27-year-old with a gift for turning the ordinary into something worth retelling. She turned a few banal moments into great scenes in the time we spent together, and that's what the story attempts to show
The cover is our own tribute to Esquire's 75th anniversary. The US edition plans to reinterpret four iconic covers this year. One was the Virna Lisi shaving cover from 1965 which they reinterpreted recently using Jessica Simpson. We chose Maria and we chose well.)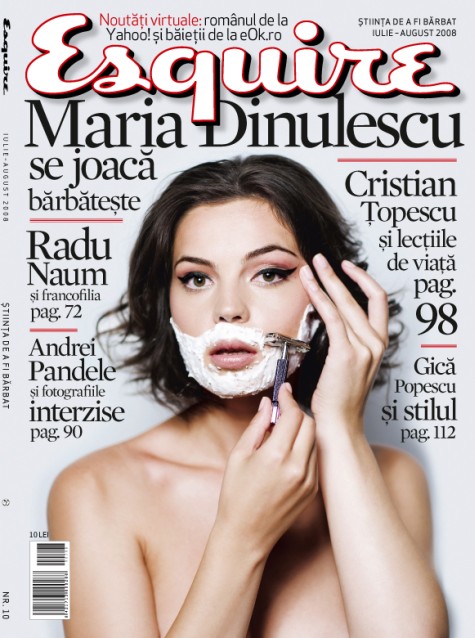 Other goodies in the July/August issue:
– News from the front lines of the Romanian Internet: a profile of Yahoo's man in Romania, Bobby Voicu, and a look at Romania's answer to the music industry's woes, eOk.ro.
– The story of Andrei Pandele, who took great chances documenting the stuff of everyday life during communism.
– Sports journalist Radu Naum embarks on a quest to figure out what happened to the Romanians' love for French culture.
– Ex-footballer Gica Popescu in a stylish fashion spread.
– A funny joke from Laura Cosoi.
– and much more.