I always believed that the main problem with summer was the heat. Without heat, summer has the potential to be a really great season.
That's one of the few thoughts my mind could articulate while in Greece, where the heat just refused to let me do anything much besides nothing. Below are a few random shots from my trip to Crete, a savage and beautiful island south of continental Greece. Yes, service was much better than in Romania. But we'll get back to the Romanian question in subsequent posts soon enough.
Mythos is a Greek beer and it's pretty good. Plus, the name is stellar!
People jumping out of a boat. Most people used the slide, this guy didn't.
A night shot in the port of Rhetymno, one of the bigger cities on the island. Greeks sell lots of leather.
Greeks–at least those running the hotel where I stayed at–have a dubious understanding of the English language. ASS was the hotel's sports department if you will. Very summery.
A relatively secluded beach on the south part of the island river meets sea. It's quite a pain to reach but it's a spectacular sight.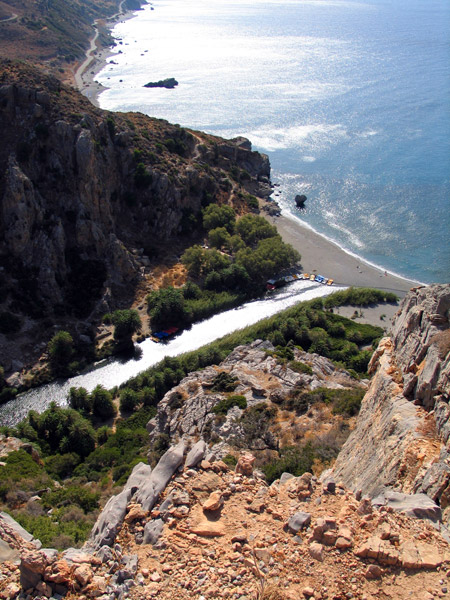 The Gramvousa Island has a 15th century fortress on its rocky self. It's 15 minutes away from Balos, Greece's spectacular blue lagoon.