Today, in our quest for cultural enlighment, we shall compare a Romanian Zoo with an American Zoo. The Romanian Zoo was photographed on a gloomy December day in 2004 in Targu-Mures, a town so incredible I accepted to be born in it. The American Zoo was photographed on a gorgeous April day in 2006 in Washington, DC, a town so incredible it acts as residence to the American president.
The project is obviously biased in favor of the zoo benefiting from the better weather, more financial resources, international cache and cooler animals.
That being said, it's time to compare and contrast (each point has a corresponding picture).
In an American zoos, you will notice that:
1. People wearing sunglasses tend to share cages with people wearing baseball caps.
2. Animals benefits from a strong pro-grass lobby.
3. Size matters.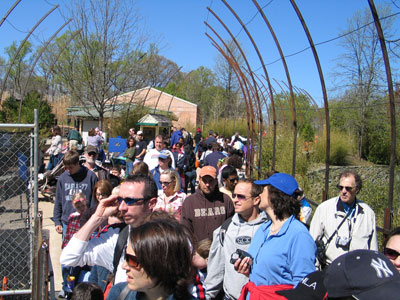 In a Romanian zoo, you will notice that:
1. Free snacks, such as impaled margarine, are used to attract people.
2. The pro-grass lobby is vacationing in Sinaia during the winter,
3. Size is measured and recorded in stone.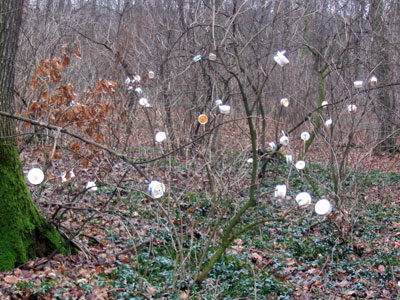 You have zoo pictures of your own? Send them on.