I have been waiting to see the cherry trees blossom since I moved to DC. This spring ritual is one of the calling cards of the city. Every year at the end of March (or begining of April) the more than 3,700 cherry trees bloom along the Tidal Basin and hordes of people from everywhere come to see it happen. These cherry trees have no fruit but they remain a symbol of the ciry — enough to convince a class of kids that the cherry should be picked as the official fruit of the district.
We went to check out the National Cherry Blossom Festival and here is what we saw.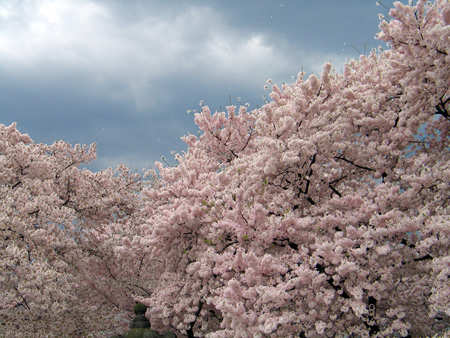 Click here for a short clip of cherry flowers that we also shot today.